My Diving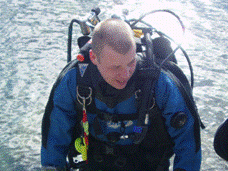 Dive qualifications
PADI Open Water
PADI Advanced Diver
PADI Medic first aid (Expired)
IANTD Advanced Nitrox Diver
Logged dive:
303 dives, logged over 11 years.
Deepest dive:
50.4m / 150ft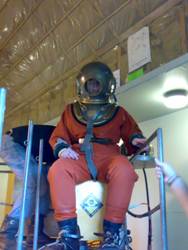 Areas I have dived around
North Wales
Dorathia Quarry
St. Tudwell Islands (Abersoch)
Bull Bay (Anglesey)
Treaudure Bay (Anglesey)
Merseyside
Blue Planet Aquarium – Shark Dive
Lake Districts
York
North East coast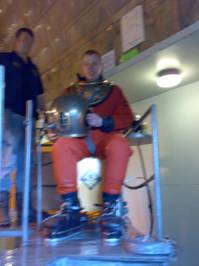 Farne Islands (Sea Houses)
Scotland
Inverkip – Diving the Clyde
Crete
Lanzarote
Types of diving
Wreck Diving
Quarry Diving
Scenic Diving
Night Diving
Drift Diving
Dive Training
A little bit on how I developed my skills
I have been intrigued by diving for a number of years prior to me taking a 'Discover Scuba course' back in 1997. I soon got the bug and took my qualifications with a PADI instructor up to the IANTD Level. I even tried to complete the PADI Rescue Diver course, however was unable to pass as I found the search / rescue swim back whilst rescue breathing getting the diver out of the water whilst not missing a rescue breath and de-kitting them and me a tad exhausting. However this improved my skills no end and just because I don't posses the qualification does not mean that in an emergency I would not be able to cope. I met a lot of dive buddies through the dive school and there is still a core of 12 divers who regularly meet up and go away. We are all now at different levels. (Some use re-breathers, done trimix and dive regularly to 70 – 100 meters.). I am still happy on my single cylinder, with pony, diving around 30 meters. I regularly organise trips for the group and at one time even run a club which run a boat out of Pwllheli in North Wales.